268711
Mens tracksuit set "Flames" FC Partizan 3421
Sweaters and tracksuits
Mens tracksuit set "Flames" FC Partizan 3421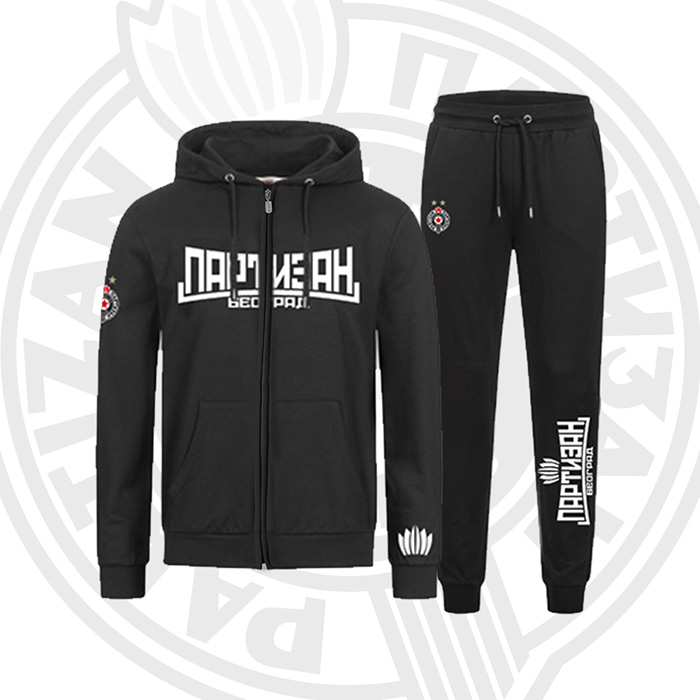 Note:
For customers from Serbia prices in RSD apply
For customers abroad prices in EUR / USD apply
If any Product is temporarily out of stock, you will be informed as soon as possible by email.
A shipment contribution fee, according to the country of shipment, will be applied to your order and it will be specified on the Checkout page.
Product name: Mens tracksuit set "Flames" FC Partizan 3421
Black men's tracksuit, top and bottom.
The upper part of the tracksuit is closed with a full-length zipper. Cyrillic inscription "Partizan Belgrade" on the chest. On the left sleeve is a motif of flames from FC Partizan emblem. On the right sleeve is the emblem of FC Partizan.
The lower part of the tracksuit has two pockets on the side, the emblem of FC Partizan and on the left leg a large inscription "Partizan Beograd" with flames.
Post your comment / Rate this item
---