264683
Black T-shirt "Same colors, same religion" FC Partizan 2185
Partiazn T - shirts
Black T-shirt "Same colors, same religion" FC Partizan 2185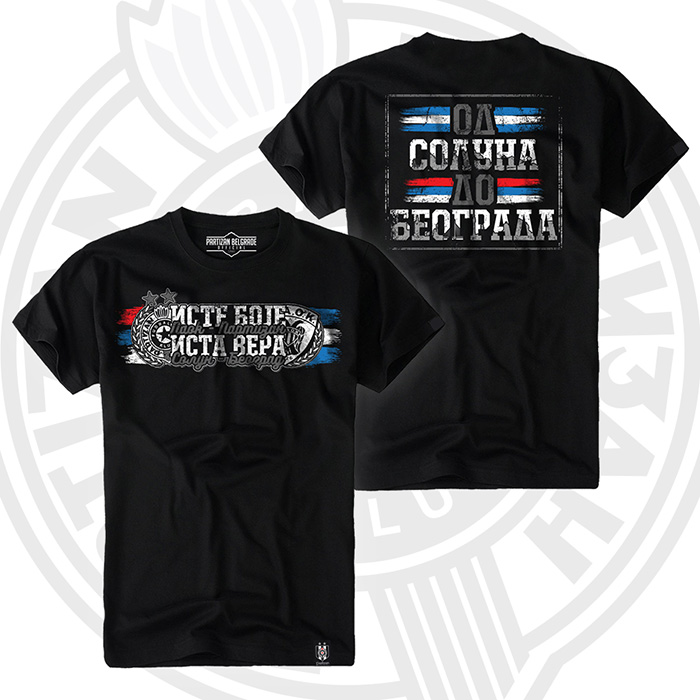 Note:
For customers from Serbia prices in RSD apply
For customers abroad prices in EUR / USD apply
If any Product is temporarily out of stock, you will be informed as soon as possible by email.
A shipment contribution fee, according to the country of shipment, will be applied to your order and it will be specified on the Checkout page.
Product name: Black T-shirt "Same colors, same religion" FC Partizan 2185
Country of origin: SERBIA
Black men's T-shirt dedicated to two friendly teams - Paok and Partizan.
In addition to the insignia of the two fraternal teams, the T-shirt also has the inscription "Same colors, same religion", and "From Thessaloniki to Belgrade" on the back.
Post your comment / Rate this item
---